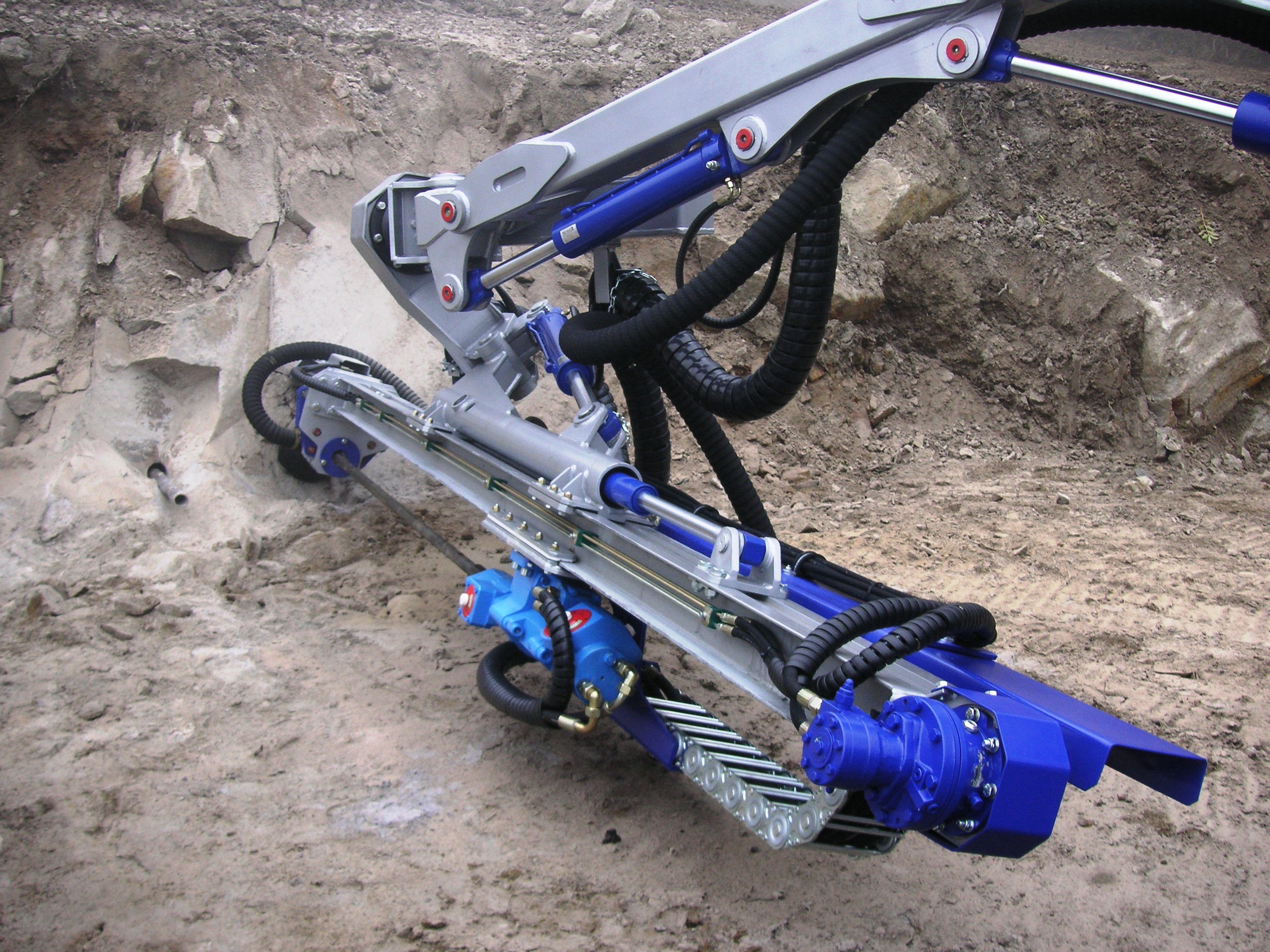 TMB is an Austrian company at the cutting edge of the design and manufacture of drilling accessories, of drilling machines for confined areas and of components for drilling rigs.
TMB drilling accessories do not require any modification of the excavator. Auxiliary hydraulics provide the power needed for the drilling. There are many options for percussion and rotation that allow the execution of most works, which is why TMB drilling accessories are extremely versatile.
An additional TMF attachment converts an excavator to a cost-effective drill. Boom and rotating device of the excavator allow for an extensive operating range and a 360° traverse. TMF 10, TMF 14/15 und TMF 20 drill attachments differentiate in weight and in performance of the rock drill bit. These attachments are equipped with a 360° rollover which allows drilling in any direction. TMF attachments can be adapted to DTH drilling and optionally equipped with a rod handler and/or dust collector.
For more information, visit www.tm-bohrtechnik.at.